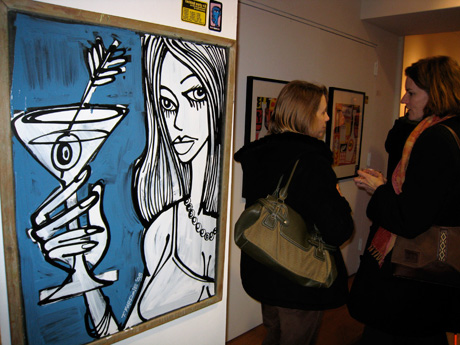 Acrylic on Chalkboard • Main Line Art Center
Main Line Art Center recently hosted an event titled, "One Night Stand". Young artists (defined as 21-35 years old) were invited to contribute up to three original works priced under $500 each.
I decided to price my contributions using a declining silent auction. Each piece began the evening with boundary pushing $500 price tags. Every half hour, the prices were slashed in half. The early evening cherry-picking turned into an art-buying melee as the prices dipped below triple digits.