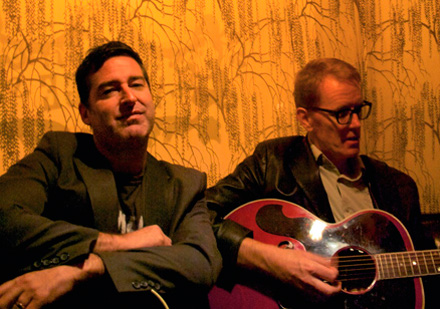 Guests: Brian Seymour & Rich Kaufmann
Topics: Food Trucks, Facebook Faux Pas, Email Nudity, Cafe Press Junk, New Music Tuesday, Vinyl & Cassettes & 8-Tracks, "Kink Drink!", Playing Music in China, Living in a Geodesic Dome, Touring in a Van and The Never-Ending Need to Rock!
Playlist: "Ruby," "Speak to Me of Young Love" (live), "Coffee Song" (live) and "Every Tomorrow" all by Brian Seymour.
Play Now: http://www.usedwigs.com/pod/podcast88.mp3
iTunes: Download, Listen and Subscribe
Brian's new CD, "Speak to Me of Young Love", features twelve new songs. Record Release Parties at the Living Room in NYC on October 1st and at Tin Angel in Philly on November 3rd!
Related Links