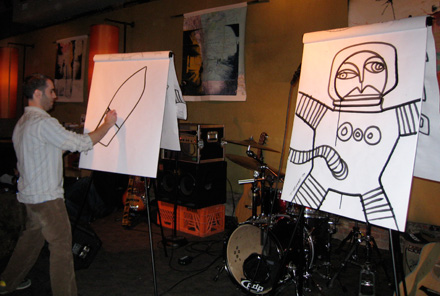 Acrylic on Paper • MilkBoy Main Stage
Longtime pal and collaborator, Bevan McShea, and I recently teamed up for another installment of Jazz Tactics. This time around, Bevan mixed, mashed and scratched audio from the 2001: A Space Odyssey Soundtrack while I spit out dozens of intergalactic, impromptu paintings.
Later that evening, Bevan "Starhaven" Mcshea unveiled his newest album, Iron Light.