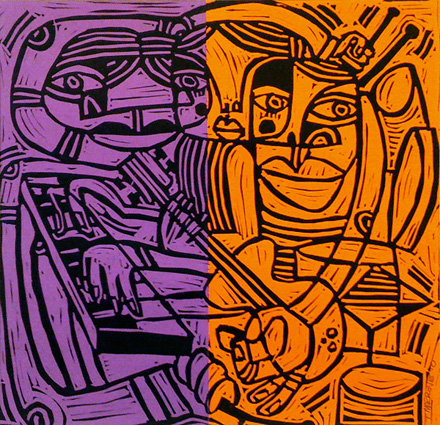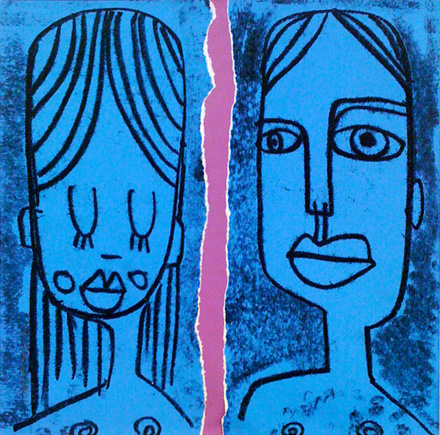 Ink on Paper • 12″x12″ • Now Showing
Formed during a recent printmaking course, this printet will be featured in an upcoming two-person gig.
ARTIST STATEMENT:
Art does not end, nor begin, with the artist. Images are consumed, produced and consumed again within an aesthetic ecosystem. I nudge my work, encourage it, steer it but I don't make it from scratch nor do I individually own it. It doesn't just create a dialogue, it is a dialogue. I am a participant in the conversation. A rung in the ladder. A thread in the tapestry.
This series represents relationships between me, visual and musical influences, the audience, a handful of artists whom I worked alongside and the photographer who shares the two-person show… to name just a few.